SEO
10 Best Image Search Engines
How's Image Search Engine helps you?
At this time, image search engines are more leading than ever. The search engine doesn't know, what type of image you wanna need?. An image search engine is a collection of images. In the Best Image Search Engine When you type your image related right keywords, search filters, and tools. Then the search engine shows you a related image that similar your keywords, filter.
Here we provide the best image search engine to find images with the best usage rights.
If you finding the wallpaper for your desktop & laptop, vector graphics, png, and Illustration, etc. for these kinds of here we provide image search engines too.
Do you know about How to search for images on Google?.
Google also provides in-depth searching, lots of filters for us.
If I search for "penguin" on Google image search. Then I see a lot of images related to my searches like a cartoon, clipart, and dawning.
If I need in-depth searching, I clicking "Tools" to use more filters: color, size, usage rights, type of photo, and when it was uploaded & created.
This is the best feature that Google provides us. For Finding exactly image and Uncopyright images what you want?.
Yahoo Image Search is the second hight traffic image search engine according to the Audience.
Because here you find every kind of images related to your need.
Here you find an advanced option filtering tools aren't hidden, easy to use. At the left-hand corner, you will see you have a colour option that you find images color-related.
Flickr is different from all kinds of images engines because In this search engine the images come from professional photographers and experts.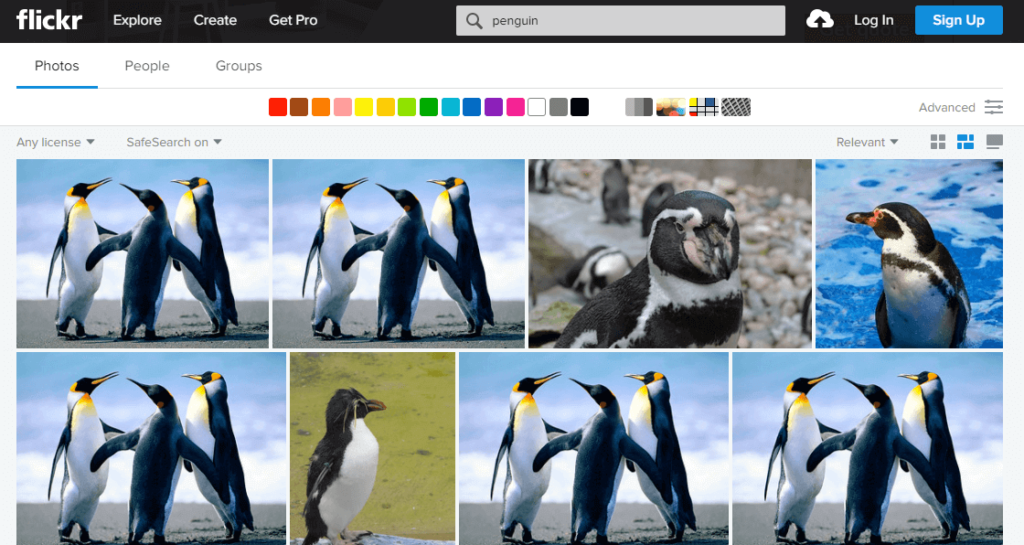 Mostly pictures are clicked by high-resolution Cameras without Editing. If you looking for high-resolution pictures for marketing and some other projects.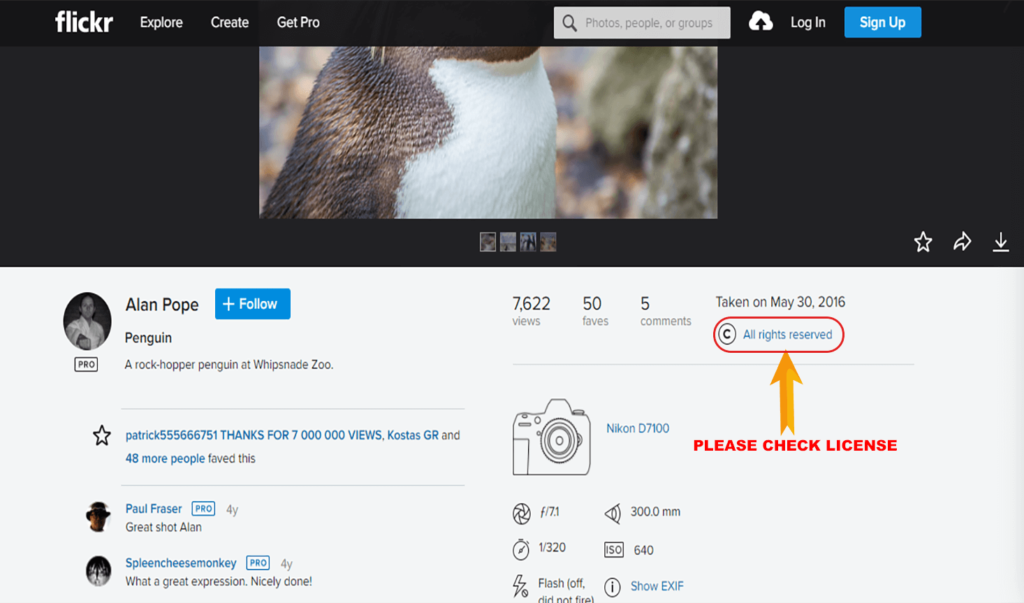 Note: "Always check the license before using"
Are you Finding an image search engine with various results? You can try Picsearch.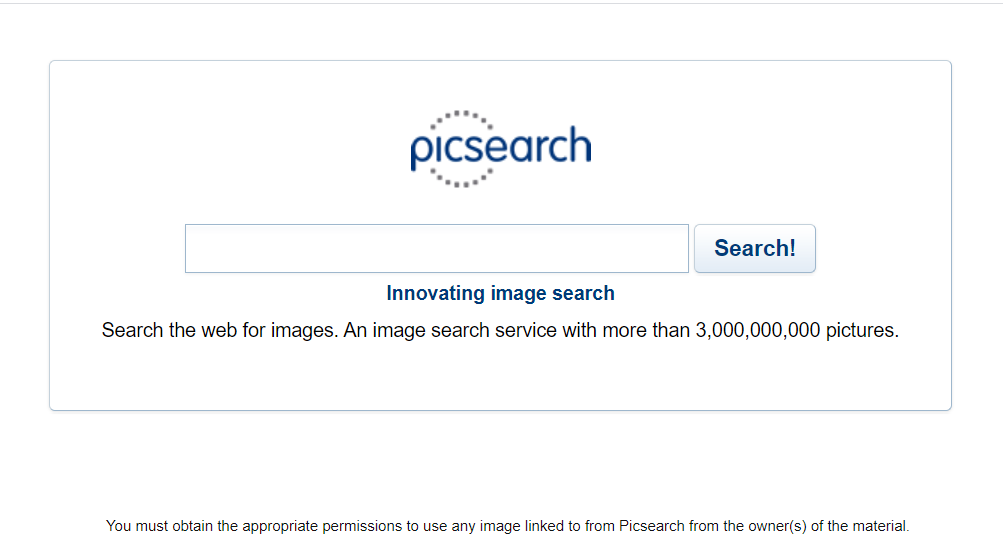 Picsearch is perfect for fun, school, business, and friends! This website is user friendly for the Audience. Its design is very responsive.
Picsearch has over 3 billion images for the Audience. Picsearch is providing unique Images that make it the best image search engine.
Why are you not trying Getty Images for Amazing Stock photos?
Getty Images gives you advanced features for searching images through images and also by keyword. It helps you in searching for images by suggestion keywords.
This Getty Images gives you more filters for others like:
Image style

Color

Locations

Photographers

Collections




Etc.
Attention: If you want royalty-free images. So you have to pay to Getty images as per packages and terms & conditions.
If you ask me which is the biggest image search engine in the world? I suggest you Shutterstock.
1. Shutterstock library has over 300 million images, with 200,000 more added every day.
2. Over 1 billion images, video clips, and music tracks downloaded.
3. Its world-class content comes from over 1,000,000 contributors.
4. Shutterstock has customers in 150+ countries and its site is in 21 languages.
This search engine also provides an image search by image.
Shutterstock also provides royalty-free images. If you want royalty-free images. You have to buy subscription plans of Shutterstock.
Google images, Yahoo images, and next are Bing Image Search because if we are talking about image search engines related to google and yahoo its Bing ads.
Bing image filters and functions are mostly similar from google and yahoo images.
8. TinEye Reverse Image Search Engine
TinEye is the best Image search engine. The best tool for finding image sources and similar images where they exist on the web.
We can use different options for searching for images. We can paste an image link and the other one upload a picture. Drag an image from a tab in your browser and drop it in a browser tab where TinEye is open.
TinEye fastly crawls the web and adds images to its index. Forgives you the best results.
TinEye also provides a Chrome extension for us. If you want to faster reverse image process.
This reverse image search tool change your life.
This Image Search Engine over 1.8 million +high-quality stock images, Illustrations, Vectors graphics, Music, and videos shared by our talented community.
Pixabay is the most traffic search engine using by bloggers, graphic designers, content marketers.
Pixabay contains many types of images related to background, nature, school, food, business, office, computer, money, love, sky, flowers, flower.
All Pictures are free for commercial use.
If your goal is searching for the best high-quality content: illustrations, photos, icons, mockups, free Vectors, Stock Photos, PSD, and Icons and presentations templates.
Freepik also provide special category: License, sort by, display options, curated resources, publish date, people, color, orientation.
Freepik creates the subscription model, giving these users the possibility to enjoy benefits for being premium.